Master the Art of Storytelling
Captivate Your Audience with
Attention, Information, CTA
Master the Art of Storytelling in Marketing with Storytelling Secrets for Marketers - Create Story That Sells!!!
Learn the best practices of how to captivate the audience with attention-grabbing stories that drive sales.
Look no further than our course, Storytelling for Marketers: How to Captivate Your Audience with Attention, Information, and CTA.
only that, I will give you my receipt for the compiling story, and much more…
Learn the secrets of storytelling for marketers.
By enrolling in our comprehensive course, you'll gain the knowledge and skills necessary to craft powerful marketing stories that captivate and persuade your audience.
With expert guidance, marketers will gain the skills to craft powerful marketing stories that engage their audience and drive sales and revenue for their business.
Marketers will learn to connect on an emotional level, overcome the fear of selling, and craft compelling CTAs.
The main teaching points:
Understand how storytelling can be a powerful marketing tool to captivate your audience and drive sales.
Learn the secrets to crafting compelling marketing stories that connect with your audience emotionally and keep them coming back for more.
Gain the confidence to overcome your fear of selling and create persuasive messaging that drives results.
Discover the art of crafting compelling CTAs that guide your audience to take action, increase conversions, and grow your business.
Join marketing veteran Dejan, who shares his over 10 years of experience in marketing and technology, revealing the tried-and-true methods for crafting engaging messages.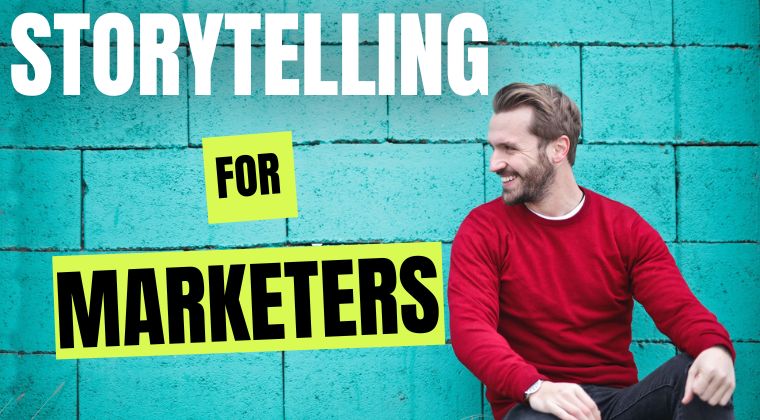 $55.00
 15 lessons
 2 hours of video content
 course updates
 6 downloads
 3 Bonus eBooks
Storytelling for Marketers Reveals How To...
+ Homework, PDFs, Tutorials, and more...
Course Introduction
Course Preview
Course introduction
The importance of storytelling in marketing
Storytelling Framework
A brief overview of the Framework
Introduction to Attention – The Hook
Practice writing Attention with these tools
Open Loop in Digital Marketing
Information (Your Story, Message) Introduction
Ingredients for your Story
Connection Between Your Story and Your Call-to-Action
Unlock the Power of a Compelling Call-to-Action!
Time Practice
Storytelling in Marketing – Case Study and Real-World Example
Homework – Now it's your time to do the work!
Different Types of Media for Storytelling
Final words and Congratulations
If you order today, I have great news!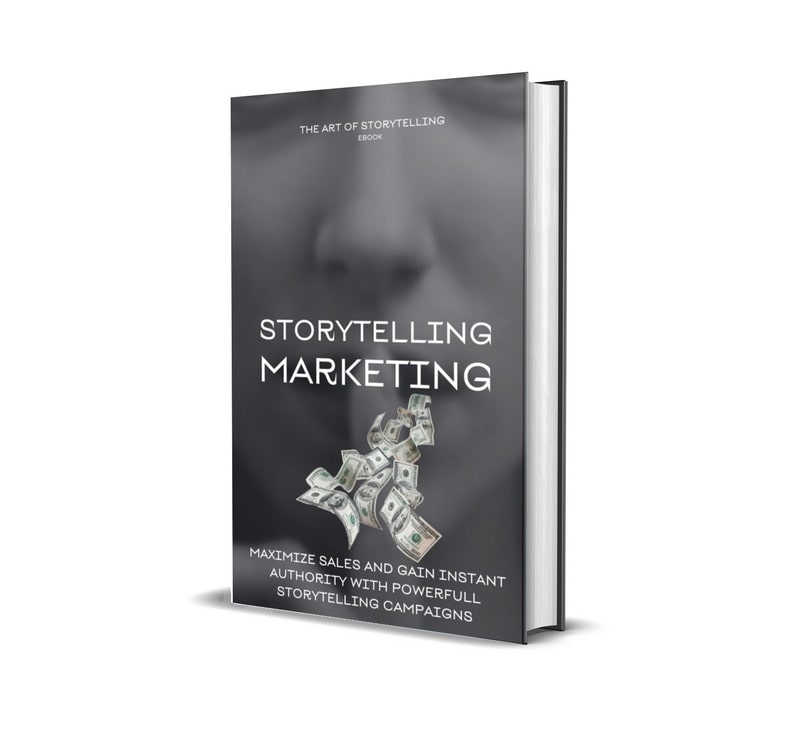 ABOUT THIS eBook: (Value $19)
Unlock the power of storytelling in your marketing strategy with this must-read eBook.
Perfect for beginners and experts alike, it's packed with top storytelling methods and how to use them to captivate your audience and strengthen your brand.
Don't miss out on this chance to revolutionize your marketing game!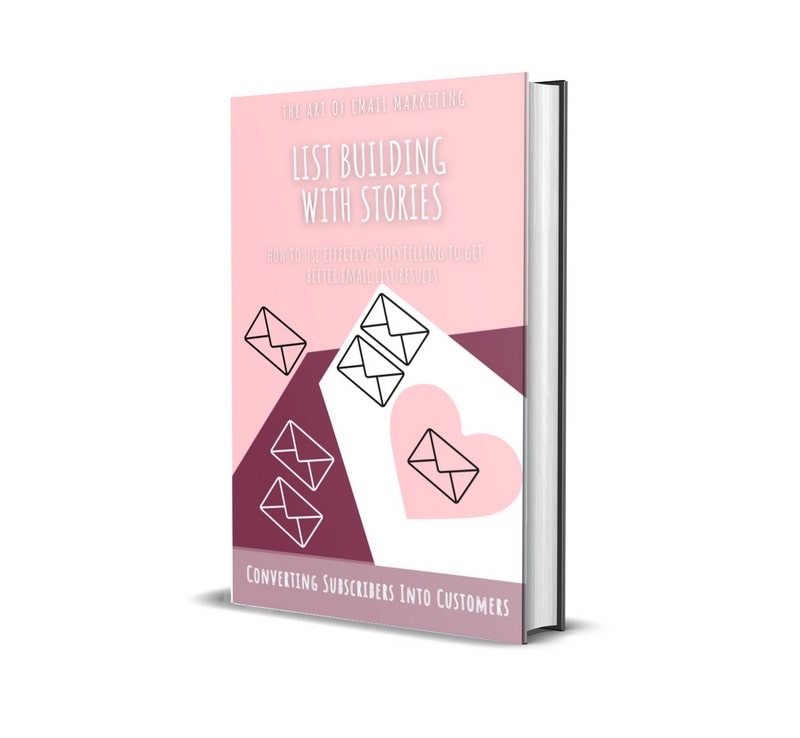 ABOUT THIS eBook:  (Value $27)
Transform your marketing strategies with the game-changing power of storytelling. 
This must-read eBook teaches you the ins and outs of list building and how to captivate your audience through effective storytelling. 
Whether you're a beginner, entrepreneur, freelancer, or content creator, you'll find valuable insights to enhance your skills and drive your success.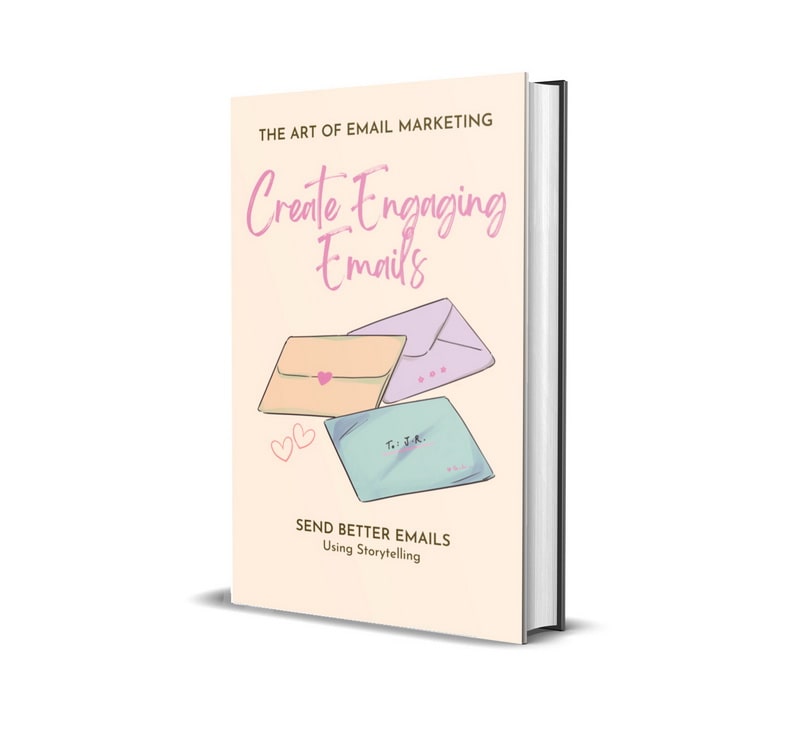 ABOUT THIS eBook:  (Value $15)
Master the art of engaging email campaigns with this crash eBook! 
Discover the secrets of using storytelling in your emails, the 5-to-1 rule, the one-two punch, PPC, and more. 
Whether you're a beginner, entrepreneur, freelancer, or content creator, you'll find practical tips to help you write captivating emails that drive success.
Get our amazing offer for just $55 today and gain access to $208 worth of marketing tips and tricks. Don't miss out on this limited-time offer.
Are you ready to take your business to the next level?
As an entrepreneur, I know the struggle of creating great products but not knowing how to reach the market.
But I discovered the power of storytelling and now I'm excited to share my storytelling framework with you in this cutting-edge marketing messaging course.
Learn how to craft persuasive messages that increase conversions and growth for your business.
Master the art of creating attention-grabbing messages, storytelling, overcoming selling fears, and crafting effective calls-to-action.
Access powerful tools and bonuses. I have over 10 years of experience in marketing and more than 20 in tech.
Don't wait any longer, click the link below to enroll now and take your business to the next level. Sign up now.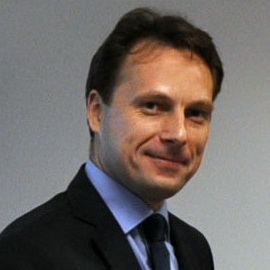 Hi, I'm Dejan Majkic – Master of Computer Science, Trainer of trainers. With more than 100.000 students, I am here to help you with the revolutionary online course that turns ideas into businesses and businesses into goldmines.
They tried the taste of tomorrow:
Storytelling for Marketers Course is for you if...
You Can't Lose: it's completely risk free!
I've packed a lot into this course because I want to guarantee that you don't fail.
And to make it a no-brainer deal for you I'm giving you a 30-day 100% money-back guarantee with your purchase of this course today.
You should experience the skills and knowledge of this program. Otherwise, you don't owe me the red cent. And I will give you all your money back.
That's right: Go through the course, follow the steps, put in the work, and if you don't love it in the first 30 days of your purchase, send me an email and I'll refund you immediately. No questions asked, no hard feelings.
If this course doesn't work for you, I'd much prefer for you to take your money and invest it where you will be happier and get results. I just want you to unlock your full potential!
The beauty of the Storytelling for Marketers Course is that you can get my complete proven system, learn from my personal experience, and skip all of the pain and mistakes that I made!
Do your future self a favor and be brave.
Invest in yourself, get the training that is guaranteed and proven, and build in-demand skills TODAY.
Your business will never be the same!
Dejan Majkic