Create an online course like a pro in 30 days or less
even if you are a Non-native English speaker,
or you have no IDEA what to teach
They tried the taste of tomorrow: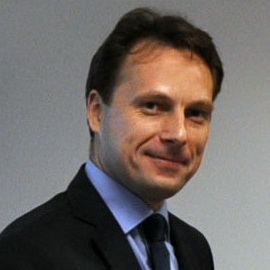 Hi, I'm Dejan Majkic – Master of Computer Science, Trainer of trainers. 
I am here to help you with the revolutionary online course that turns ideas into businesses and businesses into goldmines.
Discover your full potential, starting today
I have more than 100.000 students and 30 courses.
I am giving you compressed 3 years of course creator knowledge in this one course.
3 years of problems, failures, and successes… How much is the real value of this knowledge?
Masterclass Mastery is for you if...
Masterclass Mastery is NOT for you if…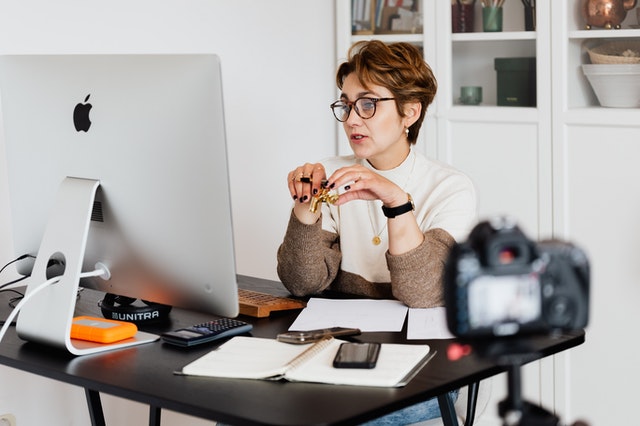 In 8 hours of video content, Masterclass Mastery Reveals How To...
+ Homework, PDFs, Tutorials, and more...
1. COURSE INTRODUCTION
2. THE MINDSET PHASE
Why the education industry?
Why this course?
Why now?
Why did I start as an online teacher?
Why you should do it?
Let me share my story
My story no 2
Teaching what you know…
Why digital and digital media?
3. THE TRANSFORMATION PHASE:
You can not believe what you can build
3 stages of mental transformation
Will this be easy for you?
What are the ways to become a leader?
Don't make these mistakes
3 types of beliefs every entrepreneur have
What are you passionate about?  What are your skills?
Identify your ideal student
Examples
3 important questions that will help you find your topic + Homework
What will you teach?
Action points and homework.
4. THE SKILLSET PHASE:
How to separate yourself from most online teachers?
Types of online courses
Recommended pricing range
Entire course creator's journey
Creating the framework
All good courses start with a story – storytelling
Creating a script for a course introduction lesson
Creating the script for your online course
Course accessibility
What have we done so far with more quick tips?
Equipment, software, and best practices
It's recording time
Post-production tips
Video editing demo
Your turn to be on camera
Where to publish your course – pros and cons
Publishing the course on the marketplace – demo
Steps before selling your course
Promoting and selling your course
Final tips and tricks
Final words
You Can't Lose: it's completely risk free!
I've packed a lot into the Masterclass Mastery because not only do I want you to create this awesome career and the lifestyle that you deserve but I want to guarantee that you don't fail.
And to make it a no-brainer deal for you I'm giving you a 30-day 100% money-back guarantee with your purchase of the Masterclass Mastery today.
You should experience the skills and knowledge of this program. Otherwise, you don't owe me the red cent. And I will give you all your money back.
That's right: Go through the course, check out the bonuses, follow the steps, put in the work, and if you don't love it in the first 30 days of your purchase, send me an email and I'll refund you immediately. No questions asked, no hard feelings.
If the Masterclass Mastery doesn't work for you, I'd much prefer for you to take your money and invest it where you will be happier and get results. I just want you to unlock your full potential!
There are 2 types of people...
Some people dread what they do for a living (and don't get paid nearly enough to do it).
Others take action, create value in the marketplace, Do what they Love for a Living, and increase their income every year.
Which is more appealing to you?
Right now many of us feel trapped and stuck where we are.
We don't have the time or flexibility to do the things we want and be with the people we care about.
We worry about our health, looking for how to escape the shackles of a boring 9–5, for years, and doing meaningless work for another 5-10 years.
What if we lose our job, end up broke, and have to start all over again in our 30s, 40s, or 50s?
It doesn't have to be this way!
If you build your skills, you can start doing work that YOU care about on YOUR terms and YOUR schedule.
Imagine a year from today...
Imagine a year from today when you have one, two, or more courses being built by you, putting money into your bank account while you spend the day having coffee with a friend or picking your kids up from school.
Imagine watching your monthly income increase from $1k, to $5k to even $10k a month – all without increasing your workload. You'll be able to work LESS as your income grows!
That's the power of building a career in the online education niche, and that's what I teach inside the Masterclass Mastery!
You can do this – I'm proof that it's possible and I'm here to coach you every step of the way!
Join the Masterclass Mastery today and let's change the world and change your life.
Your Virtual Business Coach,
Dejan Majkic
The beauty of Masterclass Mastery is that you can get my complete proven system, learn from my personal experience, and skip all of the pain and mistakes that I made – and you can learn it while keeping your day job!
It couldn't be easier or more convenient!
Do your future self a favor and be brave. Invest in yourself, get the training that is guaranteed and proven, and build in-demand skills TODAY.
Your life will never be the same!
Dejan Majkic