Promote Weight Loss Formulas and Get 50% Commission for each referring person to this Program.
Weight Loss Formulas is Easy to follow (14+ hours) video training in Full HD resolution, more than 145 lectures in 4 GB, that walks you through every step of the Weight Loss Journey, from A to Z. 
Everything you need to know about weight loss is provided step-by-step in this training program + RESOURCE SECTION.
We recommend signing up for all product updates (new content, new price, affiliate commission) so you can update your campaign accordingly.
Who are the target students?
This is for you if you want to shape up and if you have been struggling with your nutrition. You should be fit and well to carry out the HIIT part. The nutrition component can be used by itself if need be, so if you want to take a better control of your hormones without having to do blood tests with a functional nutritionist then this is great for you. The exercise component is not for you if you have big injuries or need personal guidance for exercise and the nutrition component is not for you if you have diabetes or other medical conditions that need specialist supervision.
Women who want to lose weight and tone their bodies
Anyone interested in improving their health forever
Everyone!
Demographics
49.1% of U.S. adults tried to lose weight in the last 12 months.
non-Hispanic Asian adults 41.4%
non-Hispanic white 49.4%
non-Hispanic black 48.0%
Hispanic adults 49.1%
Gender
women 56.4%
men 41.7%
Age (yrs)
s19 1.7%
20-29 22.4%
30-39 36.2%
40-49 25.9%
50-59 10.3%
60+ 3.4%
Education
University 34.5%
Polytechnic diploma 19%
Junior college 8.6%
ITE/other diploma 5.2%
Secondary 24.1%
Primary 3.4%
Not indicated 5.2%
Marital status
Married 41.4%
Single 22.4%
Divorced 1.7%
Not indicated 34.5%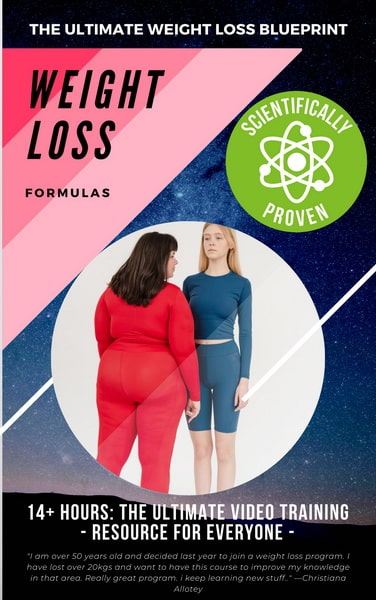 How to start promoting this product?
Step: Click the signup button above HERE (it's going to bring you to DigiStore24),
Step: Create your Digistore24 account and start promoting this product and start making money (completely free),
Step: Go to the Dashboard and switch from "Vendor" to Affiliate",
Step: Click on "Account" and then "Partnerships" and look for the product with the ID: 410916 (

this is where you'll get your affiliate link

),
Step: Click on the magnifying glass. You'll then find your affiliate link and you can start promoting. That link is going to bring people directly to the sales page of this product. And if they buy on this page, you will get 50% of every single sale that you make,
Step: Copy your affiliate link, and put it into a link shortener Bitly.com to link look a little better.
You are ready to start promoting. Good luck!!!
Why promote this product?
One of a kind product, all from my personal experience,
Because it is an Amazing Product,
That will provide real results for every action taker,
This is the first step to the NEW YOU!
The course included full-length GUIDED VIDEOS, all you need to do is follow the screen,
All at home, bodyweight exercises, so that you can work out in the comfort of your own home!
Developing winning goals and Creating the perfect environment for your success,
The Path To Healthier Living Is In Your Hands. Don't Let It Slip,
With an Attractive 50% Commission,
Affordable price, and Clear Terms of this Program,
The real answer to burning calories quickly
The 'Winning' supplements for healthy living…
(To be updated soon. In the meantime, use your imagination…)
Paid and Free Traffic Sources
FAQ
FAQ: 1. What is Affiliate Marketing?
Answer: Affiliate marketing is the process of earning a commission by promoting other people's products. You find a product you like, promote it to others and earn a piece of the profit for each sale that you make. We offer a very generous 50% commission.​
​
FAQ: 2. How do I start?
Answer: On this page (affiliate support page) we provide affiliates with information and advertising media to promote these products. You can also create your own content.​
​
FAQ: 3. Is there any earning limitation?
Answer: No, there is no limitation. Total earning depends on your motivation and dedication to work.​
​
FAQ: 4. Who can promote these products and where?​
Answer: Everyone can join. Digistore24 network will provide you a unique URL that you will use in your campaign. Follow the step on the affiliate support page. You can promote this product anywhere in the English-speaking world…​
​
FAQ: 5. How to Promote these products?
Answer: Pay-per-click (PPC) advertising involves launching ads, such as in search results or on web pages, Facebook ads, YouTube ads, Quora ads, Instagram ads… with the goal of generating clicks., Social Media Sharing, SEO, Blogging, Influencer Marketing, Email Marketing, Reviews…​
​
FAQ: 6. How to get paid?
Answer: You will receive payment directly from DigiStore24. There are five payment methods available on Digistore24 including PayPal and credit card.