Real YouTube Results For Businesses and Individuals
Introducing YouTube Manifestation Program
YouTube Manifestation teaches how to start, grow, and utilize YouTube from scratch.
It doesn't matter if you don't have any tech skills or any previous creator/marketing experience. Everything you need to know is provided step-by-step in this training program.
Become a Consistent Action Taker!

Learn and Work at Your Own Pace with this Program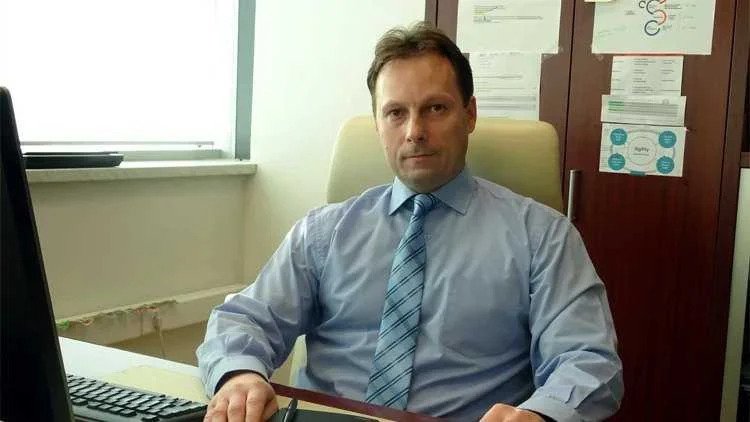 This program is strategic and technical
Hi, my name is Dejan. I and my team have read all the books, enrolled in all the courses, seminars, and webinars related to YouTube. And with 10 years of YouTube experience, we have prepared for you this complete YouTube program, where we teach the best-proven video marketing strategies moving forward and showing you how to build YouTube Presence and grow your YouTube business from scratch.
We hold nothing back as we will show you secret growth hacks, tips, tricks, and strategies that can not be seen anywhere else for growing quickly and going viral.
When You Join YouTube Manifestation, You Get Full & Immediate Access To:
YouTube Strategic Planning Secrets
Lesson 1: YouTube Strategic Planning Secrets INTRO
Lesson 2: YouTube Terminology
Lesson 3: How Can You Use YouTube to Market Your Business?
Lesson 4: What Kinds of Promotional Videos Should You Produce?
Lesson 5: Developing Your Youtube Marketing Strategy
Lesson 6: Defining Youtube's Role In Your Marketing Strategy
Lesson 7: Who is Your Customer?
Lesson 8: What Does Your Customer Want Or Need?
Lesson 9: What Type of Video Content is Best for Your Goals?
Lesson 10: Tips for Producing More Effective YouTube Videos
Lesson 11: Tips for Generating Sales
Lesson 12: Converting search traffic into suggested traffic
Lesson 13: Tracking Performance of your videos
Lesson 14: Marketing Your YouTube Videos
Lesson 15: My Strategy of 30
Lesson 16: Tips to get more YouTube Views and Subscribers
Lesson 17: Getting more Views or subscribers by outsourcing
Lesson 18: Sharing YouTube Videos
Lesson 19: Free traffic sources
Lesson 20: Hide a Video
Lesson 21: How to Add YouTube Videos to Website?
Lesson 22: Create Creative Video
Lesson 23: Prepare a detailed script and do a couple of run-through first
Lesson 24: Create Video Playlists
Lesson 25: Optimizing Your Videos for Search
Lesson 26: Keywords in Description and Tags
Lesson 27: Audience Retention
Lesson 28: Views and Subscribers
Lesson 29: Likes and Dislikes
Lesson 30: Handling Comments
Lesson 31: Use a Keywords Smartly
Lesson 32: Using a Number in the Title and Optimize Video Filename
Lesson 33: Include a Call to Action and Check Your Audio Quality
Lesson 34: YouTube Monetization
Lesson 35: YouTube Partner Program
Lesson 36: Copyright rules
Lesson 37: The easiest way to build confidence in your speaking
Lesson 38: Final Words
Technical Section – Creating YT Channel
Lesson 1: Course INTRO 
Lesson 2: How to choose your trending niche?
Lesson 3: Create Youtube Channel from Scratch?
Lesson 4: How to Verify YouTube Channel?
Lesson 5: How to find and download popular and free YouTube videos?
Lesson 6: YouTube Software and Sources – what do we need to get started?
Lesson 7: YouTube Hardware – what do we need to get started?
Lesson 8: Video Editing Basic
Lesson 9: Video Editing Process
Lesson 10: How to upload the video to YouTube?
Lesson 11: YouTube SEO for beginners
Lesson 12: Promoting your YouTube Channel and Videos for free
Lesson 13: Tips, Tricks, and Strategies you must use to grow your YouTube business
Lesson 14: Course assignment
Lesson 15: Your Next steps on YouTube Journey
Lesson 16: Final words and Thank you
Lesson 1: Introduction
Lesson 2: Why you should go for YouTube live?
Lesson 3: Types of YouTube live stream
Lesson 4: Examples of how you can use YouTube Live
Lesson 5: The Power of Webinars
Lesson 6: YouTube Live tutorials
Lesson 7: YouTube Live QandA sessions
Lesson 8: YouTube Live Product demonstration
Lesson 9: Get the Most from Your Live Stream
Lesson 10: How to promote your YouTube live stream?
Lesson 11: Tips to succeed with YouTube Live
Lesson 12: Let's go live – Step-by-Step setup tutorial
Lesson 13: The formula for unlimited video ideas
Lesson 14: Conclusion
Here's a summary of everything you get…
This is not your typical "course". In the DIGITAL form, I will provide a complete program you will need to run a successful YouTube channel and marketing campaign
Complete YouTube Program for Businesses and Individuals
Easy to follow (5 hours) video training in Full HD resolution, more than 68 lectures in 3 GB, that walks you through every step of the YouTube Platform, from A to Z
($970 value)
My simple strategy for running YouTube Channel, not just in theory but in practice as well. ($93 value)
Full access to the BONUS SECTION with even more juicy goodies, eBooks, Ready-made templates, tutorials. ($136 value)
And If you order today, I have a great news!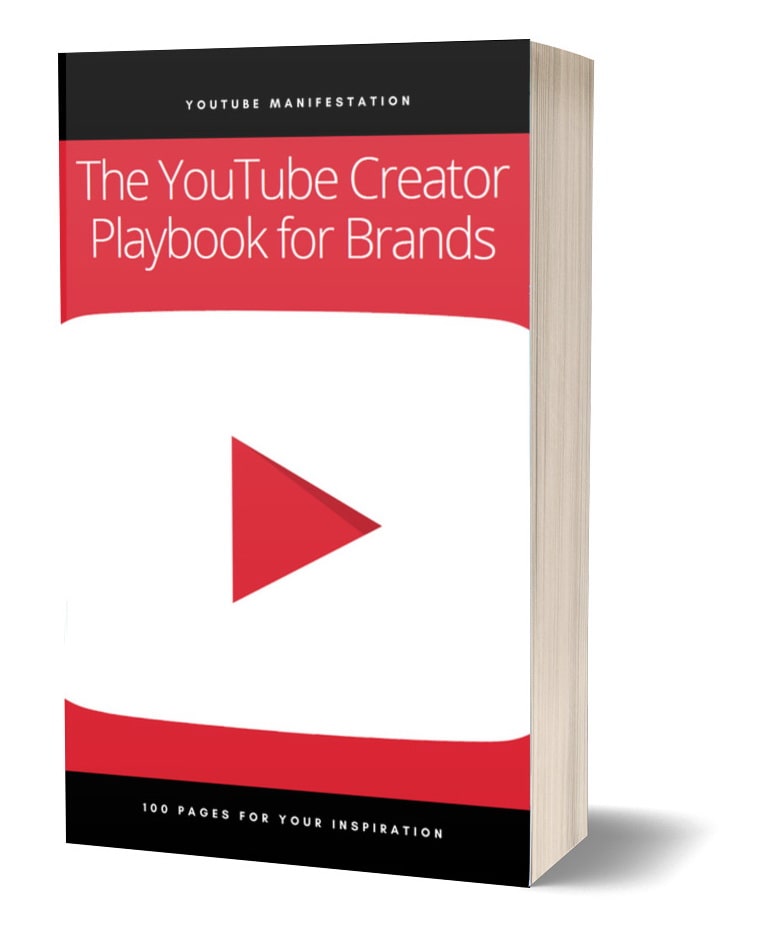 Top Fundamentals to Create Content People Love

Schedule Your Content

Optimize Your Content

Promote Your Content With Paid Media

Amplify Your Content With Social

Measurement
What will you be able to do after taking this course?
Start a channel from scratch,
Get views without subscribers,
Turn viewers into subscribers,
Create videos on a budget,
Navigate the YouTube platform,
Become a YouTube Partner,
Post and optimize your video with great titles, descriptions, tags, and thumbnails,
Grow your brand through YouTube videos,
Improve your channel by using analytics,
Make money with your YouTube videos – with ads, products and services, sponsors, and crowdfunding,
Use best practices for creating and growing a YouTube channel,
Create winning YouTube  Promotional/Marketing Strategies for your company,
and much more…
100% Money Back Guarantee!
We are very serious about this program and want you to be serious too. Therefore, we will refund your money 100% if you are not happy with the program within 60 days of purchase…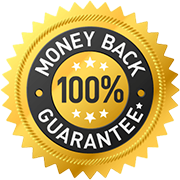 Frequently Asked Questions (FAQ)
Question: Is YouTube Manifestation Program for beginners or experts?
Answer: IT IS FOR BOTH. YouTube Manifestation Program is a Complete Youtube Program for Businesses and Individuals.
We will help beginners with different approaches so that you can apply them to learning, looking for solutions, and performing tasks.
This Program is also for someone who believes to have gained enough experience in digital marketing and understands how certain things are done generally.
Question: Will this Program be updated with new lessons?
Answer: YES. This Program will be updated continuously as the platform is changing every day. 
Question: Is this program for businesses of individuals?
Answer: This Program is for both. We will help individuals to start a profitable career as a Youtuber and businesses to continuously grow using all these strategies and tools. 
Question: When can I see real results from this program?
Answer: IT DEPENDS ON YOU. It takes weeks or even months to implement all strategies that are deeply described in YouTube Manifestation Program. But, if you are an action taker and a hard worker, it is possible to see the real results within a week after joining, but it's also possible you will make nothing. 
Just because you have all this information, we cannot guarantee you will take action on it the way it is described.
Question: Can I address questions or problems?
Answer: YES. You will have access to my email address where we will be answering questions. Students can also use this email to share their learning experiences and thoughts. We are all here for your success, so any possible issue or roadblock will be addressed ASAP.
Question: How big is the targeted audience?
Answer: Over 2 billion logged-in users visit YouTube each month, and every day people watch over a billion hours of video and generate billions of views. More than 70% of YouTube watch time comes from mobile devices. Of course, the targeted audience is much larger than you ever can expect.
Affiliate program
All affiliates need to create a Warrior+Plus account in order to start promoting this product. CLICK HERE.